Aegean Airlines inflight meals & food
Aegean Airlines still have free inflight meals on most flights.
On international flights in economy class there is a complementary snack (packet of crisps) or sandwiches. It comes served in a 'Bento Box'.
In Business class there is a choice of two hot meals, one of which is from the Greek cuisine.
On domestic and inter-island flights there is just a simple cold meal (sandwich) in Business, and nothing at all in economy (except for a cup of tea or coffee).
Domestic Economy Class - Aegean Airlines inflight food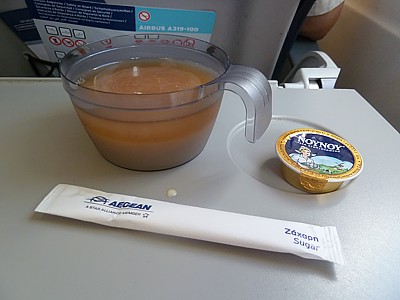 Cup of Tea
International Economy Class - Aegean Airlines inflight food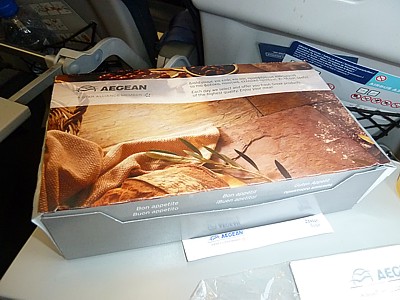 The Bento Box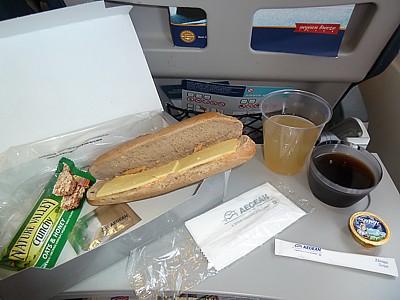 Cheese Sandwich
Next Page: Aegean Airlines Bar & Inflight Drinks