Air China inflight meals & food
Air China have free inflight meals for all flights.
International Business Class - Air China inflight food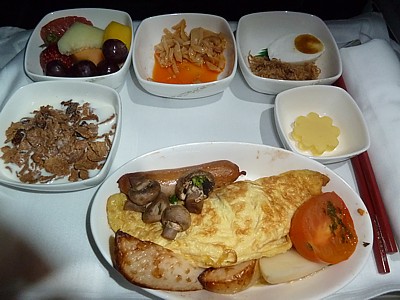 Breakfast & Dinner Asian/Western Combo
Full cooked English with chicken sausage, mushrooms, omilette, and a tomato.
Pork scratchings with spicy chilly sauce. Half a boiled egg and nutmeg.
Special K cerial with greek yoghurt. Fruit plate. Wha...? Sheer madness, but great fun if you really want to try a bizare way to wake up.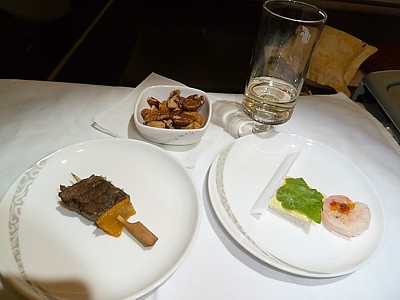 Chinese style canapés
Boiled prawn. Tofu.
Goat on a stick. Nuts.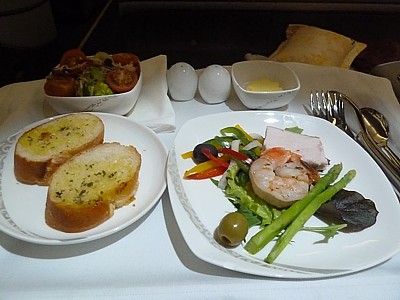 Seafood garlic starters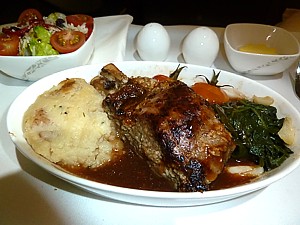 Prized pork ribs in special sauce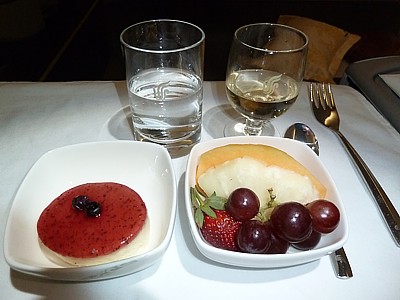 Cranberry cheesecake and fruit cup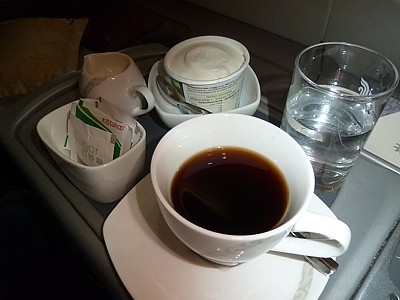 Nescaffe coffee and processed yoghurt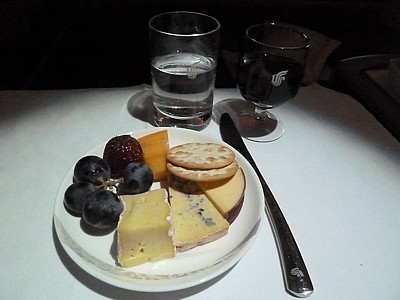 Cheese and biscuits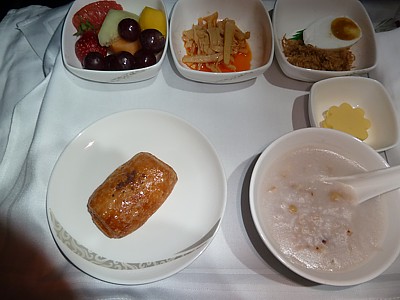 Western style breakfast with cheery poridge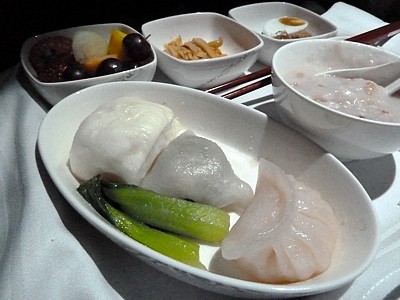 Nepalese style Momo breakfast
Next Page: Air China Bar & Inflight Drinks