Earning Velocity points on Virgin Atlantic
If you really want to boost your Velocity status credits - take a stop over in Hong Kong on Virgin Atlantic.
You can now earn status credits at the full rate on Virgin Atlantic flights. Virgin Australia Velocity frequent flyers used to only earn at a half rate.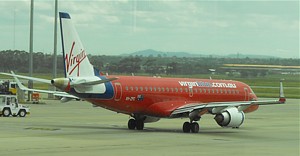 Virgin Australia A flight leaves Melbourne
From Sydney to Hong Kong earns 120SC in Upper Class, or 30 in discount economy. Heathrow is now 200SCs in Upper Class and 50 in discount economy. It therefore makes sense to make a stopover in Hong Kong – and you earn at the Sydney-Hong Kong then Hong Kong-London SC rate rather than just one at the Sydney-London rate. Booking a stopover on the Virgin Atlantic is a right pain as you have to hunt for fare classes that match on the two legs, but if you achieve this you can earn an extra 80SCs in Business Class.
Virgin Atlantic Flyingclub vs Virgin Australia Velocity
Is it better to put points on Virgin Australia Velocity or on Virgin Atlantic Flyingclub? It really depends where you are and what you plan to do.
A simple trip from Sydney to London in economy on Virgin Atlantic earns 30+40 Status Credits if you stop over in Hong Kong, or 140SCs plus 21178 miles return - that's still 110SCs short of silver, and if you are in promo economy you only earn 0.25 miles, so that's only 5294 miles, with no bonus points for Silver, Gold or Platinum. A mere 5k miles will only buy you half an economy flight from Sydney to Brisbane. Poor value.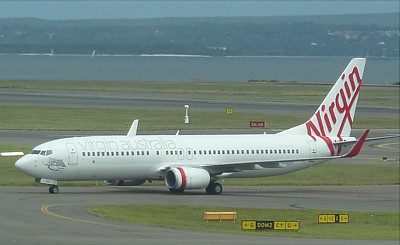 Virgin Australia The latest Boeing 737-800 at Sydney
However the same flight earning on Virgin Atlantic earns 10566 miles and 8 Tier Points. So you will still be 7 tier points short of silver, and you'll still only be half way to a free one way flight in economy from LHR to JFK. Still not great value, but a marginally better return on investment.
The moral is - if you live in the UK and you're likely to earn mroe Virgin Atlantic miles, do so with that scheme: only if you live in Australia and take a lot of Virgin Australia flights, pile them onto Virgin Australia.
Codeshares
Should you book Virgin Australia flights under their codeshare flight codes – or their real codes? To a certain extent this depends on where you are going, and what your Velocity status is.
To Abu Dhabi buying on Etihad codes sometimes work out cheaper, but Virgin are more flexible with changes. You can also have problems accessing the Air New Zealand lounge with a VA flight on an EY code if you have Velocity Gold status.
Virgin Australia Online checkin on a mobile device
From Hawaii, you should always book Hawaiian Airlines to Sydney under the Virgin code – it is far cheaper if you fly in the business class, and you can buy single tickets without paying the extra for a flexible ticket.
Text message alerts
Virgin Australia have a handly little feature which sends you a text message to your phone if you have entered a mobile number in your booking. It does this regardless of whether you want it to, and always at 6am (yes, 0600 hours!) when you have a flight.
This can be very useful - but 6 in the morning? Always? The moral is, if you have a Virgin flight the next day, always turn your phone onto silent the night before.
Virgin Australia website
The Virgin Australia website is pretty good. It is possible to book fares ok, and the site will list the prices for alternative flights. You can now even
Select your seat online
when you check in, which you can also do on a mobile phone.
Main Website: www.Virgin Australia.com
Information on Frequent Flyer